Executive Summary
D2HQ, AUNGIER STREET IS ONE OF THE MOST STRATEGICALLY LOCATED DEVELOPMENT SITES IN DUBLIN CITY CENTRE AND OF SUFFICIENT SCALE TO IMPLEMENT A PLACEMAKING PLAN AND CREATE A NEW AND VIBRANT URBAN QUARTER.
A prime site extending to approx. 1.02 ha (2.5 acres) located in Dublin 2.
Existing building currently occupied by TU Dublin was built in 1989 and ranges in heights from 4-5 storeys above basement car park, extending to approx. 25,842 sq. m in total (GFA).
Zoned Z5 City Centre – 'to consolidate and facilitate the development of the central area, and to identify, reinforce, strengthen and protect its civic design character and dignity.'
Feasibility study demonstrating the development potential for commercial and mixed use schemes (SPP).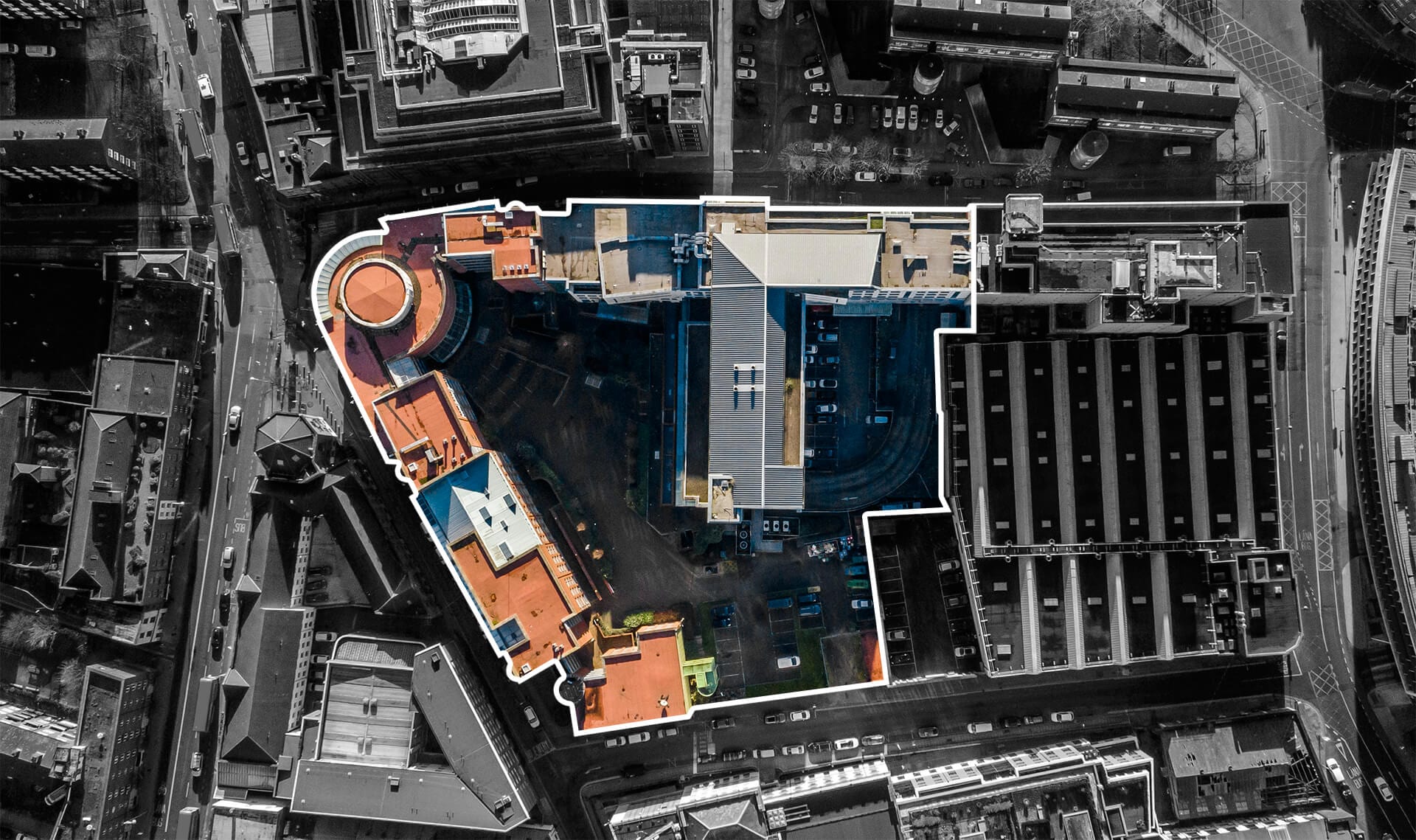 The Highlights
DUBLIN CITY CENTRE
Strategically locatedcity centre development site
FEASIBILITY STUDY
Feasibility studies demonstrating the development potential for commercial and mixed use schemes, ranging in size from approx. 50,000 – 60,000 sq. m. GFA (SPP)
LOCATION
In the heart of Dublin City centre, situated a stones throw away from Stephen's Green
TRANSPORT
Excellent transport links including Luas, Dublin Bus, Irish Rail and Dublin Bikes
Local Amenities
Within close proximity to a number of renowned amenities including Grafton Street, Trinity College, Iveagh Gardens, Dublin Castle and Dawson Street
Zoning
The site is zoned Z5 under the Dublin City development plan 2016-2022, Allowing For A Diverse Range Of Development (S.P.P)
Size
The total site extends to approx. 2.5 acres (1.02 ha)
Place Making
Aungier Street is of sufficient scale to implement a placemaking plan and create a new and vibrant urban quarter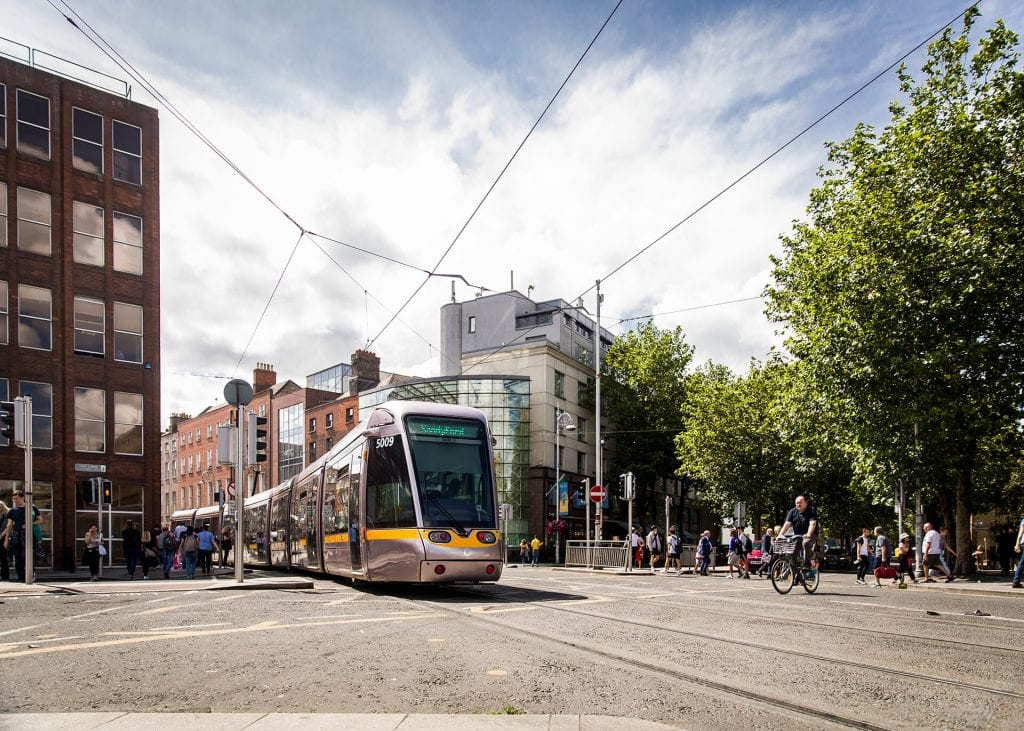 D2HQ occupies a prominent corner site and is located on the western side of AUNGIER Street at the junction with Bishop Street and Peter Row, approx. 350m from St Stephens Green and 600m from Grafton Street.
Explore the Location

→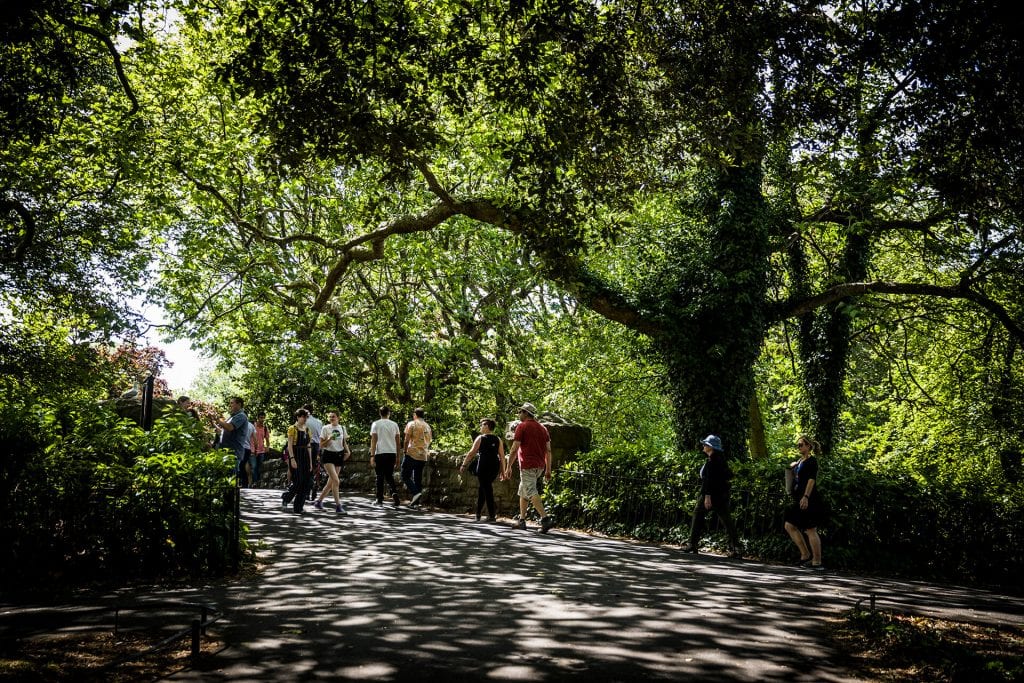 The site extends to 2.5 acres (1.02 Ha) and is located within the heart of Dublin City, within 350m of St Stephen's Green, offering the purchaser the opportunity to deliver a brand new urban quarter in a central area of Dublin city.
Visit the Site

→